Call them what you will, but hackers, cybercriminals, and identity thieves, as well as some notable nation states, are an increasing threat to enterprises of all industries and sizes across the globe. The recent Colonial Pipeline ransomware incident is only the most recent and noteworthy because it impacted an important supply chain: gasoline.
However, hundreds of similar breaches are playing out every day and it really goes without saying that Cybersecurity continues to be a top concern among businesses across industries, particularly as work environments have shifted from the office to the home. While Cybercriminals are attempting to capitalize on weak systems and come up with novel new ways to penetrate networks, cybersecurity companies and their professionals work around the clock to stay one step ahead.
In NET(net)'s effort to assist our clients in deal making for right Cybersecurity solutions and solution providers, we've identified some suppliers in this report that are some of the most innovative and technically advanced organizations in the world in terms of how they approach protecting their customers. These suppliers implement proactive and comprehensive platform technologies to ensure customers are protected against a wide range of cyberattacks. With a large number of businesses allocating considerable operational focus to digital transformation, the use of offerings from these cybersecurity companies is crucial for maintaining the security of valuable data and infrastructure.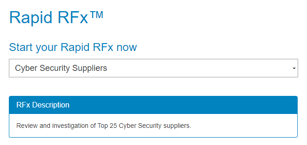 If you'd like to use our complimentary RapidRFx tool to research and investigate these suppliers side by side with your team, check out our tool here to launch your own project.
1. McAfee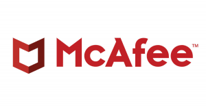 Category: Threat Detection and Management
Location: Santa Clara, California
By far one of the most well-known cybersecurity companies in the market, McAfee has been churning out cybersecurity software since its inception in 1987. The Santa Clara, California-based security software company also works with governments around the globe, relying on its McAfee Global Threat Intelligence to keep businesses, governments, and consumers one step ahead of hackers. On the business front, McAfee's endpoint and mobile security products protect end-user devices from attacks, while its network security products and services protect company servers, databases, and data centers. For home users, McAfee provides security software to protect mobile devices and personal computers.
Today it is a global player in protecting corporate networks and consumers online and when connected to corporate networks. This year, the company went public and its net revenue for the third quarter of 2020 was $728 million, up 10% year-over-year. With its ubiquitous solutions, the company remains a major cybersecurity player for enterprises and individuals alike.
2. Palo Alto Networks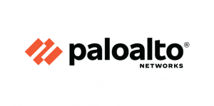 Category: Threat Detection and Management
Location: Santa Clara, California
Founded in 2005, Santa Clara, California-based Palo Alto Networks is a global cybersecurity company serving more than 54,000 customers across roughly 150 countries. The company's core Security Operating Platform helps keep hackers out by utilizing analytics to automate routine tasks and enforcement, simplifying security so customers can focus on securing users, applications, and data. The platform is optimized for a variety of industries, including financial services and healthcare. The global cybersecurity company also provides cloud security, advanced firewall, endpoint protection, and threat detection and prevention.
Palo Alto Networks' advanced firewalls and cloud-based security products are used by more than 85 of the Fortune 100 companies and 63% of the Global 2000. The company, which went public in July of 2012, employs over 7,000 individuals worldwide. The company recently rolled out a new 5G security offering and following a long string of acquisitions, acquired Expanse to bolster its automated security responses in its Cortex segment.
3. LexisNexis Risk Solutions

Category: Risk Management
Location: Alpharetta, Georgia
A leader in data and analytics, LexisNexis Risk Solutions provides content-enabled workflow solutions in risk management. Its risk solutions give customers decision tools that combine public and industry content with analytics that help evaluate and predict risk. When it comes to fraud, bad actors are bypassing controls and exposing organization vulnerabilities. Fraudulent transactions are one common example of how fraud often disguises itself. Companies must look beyond data in order to make more confident fraud and risk decisions, and that's where LexisNexis Risk Solutions comes in. LexisNexis Risk Solutions combines physical and digital identities, including behavioral, biometric, device, and credit-seeking insights to bring a holistic view of the consumer and the identity world.
For more than 40 years, LexisNexis Risk Solutions has managed sensitive data and provided innovative solutions for significant risk data analytics challenges. The company recently released two new products aimed at ensuring broader identity attribute coverage across risk domains. One is Fraud Intelligence, a solution helping to mitigate new account fraud by bringing identity events and consumer application activity to form a score of the complete view of user identity. The other release, Emailage, is a fraud risk scoring solution that uses email intelligence to increase fraud detection and prevention.
4. CrowdStrike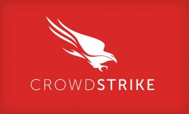 Category: Endpoint Security
Location: Sunnyvale, California
CrowdStrike is a premier cybersecurity company with a presence in the U.S., Europe, and India. It employs about 2,000 people and counts ADP, Rackspace, and Hyatt among its clients. The company provides security services to 12 of the 20 Fortune largest global companies, ten of the 20 largest financial institutions, and five of the top ten largest healthcare providers. It's also a leading cybersecurity provider for the energy market. CrowdStrike is known for being the first cloud-native endpoint security platform on the market, and since then, the company has branched out from securing just endpoints (devices and servers) to securing workloads (virtual, containerized, IoT, mobile, cloud, and data centers).
Founded in 2011, CrowdStrike was born out of the realization that existing security solutions on the market weren't enough to combat the sophisticated hackers that were infiltrating some of the nation's largest and well-known corporations. Co-founders George Kurtz and Dmitri Alperovitch made a bet that marrying advanced endpoint protection with intelligence would be a better way to identify the perpetrators behind the attacks. Now, CrowdStrike's products are being used in 176 countries and the company experienced year-over-year revenue growth of 93% for FY2020.
5. SecureWorks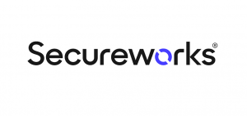 Category: Threat Detection and Management
Location: Atlanta, Georgia
Founded in 1999, SecureWorks was acquired by Dell Technologies in 2011. SecureWorks offers network, IT, and managed security solutions focusing on information security services. The company's security information and event management platform uses applied security research and leverages GIAC-certified experts to protect companies. Its services also utilize automation and AI, actionable insights, analysts, and visibility from thousands of clients to create a powerful network effect to predict and combat cyberattacks.
Recently, Gartner's Magic Quadrant for Managed Security Services Providers included SecureWorks in its research. In September, SecureWorks also acquired vulnerability management startup Delve Laboratories, a partnership that will leverage Delve's prioritization of vulnerabilities at scale to arm customers with actionable data across their network. This year, SecureWorks improved upon its Threat Detection and Response product to help security teams better detect and respond to security incidents. By integrating with third-party products and using threat intelligence and machine learning, users can also proactively "hunt" for known and unknown threats.
6. Carbon Black

Category: Endpoint Data Protection and Response
Location: Waltham, Massachusetts, U.S
Carbon Black is a known leader in cloud-native endpoint data protection and response or EDR The CB Predictive Security Cloud product consolidates endpoint security and IT operations into an endpoint protection platform that prevents advanced threats, provides actionable insight and enables businesses of all sizes to simplify security operations and end point protection. Carbon Black analyzes billions of security events per day across the globe, providing Carbon Black key insights into attackers' behaviors, which customers leverage in the EDR product to detect, respond to and stop emerging attacks.
Acquired by VMware in October 2019, they are often compared to Crowdstrike, with Carbon Black, while arguably not as feature rich as Crowdstrike, is the more affordable option. Carbon Black has scored well in both security effectiveness and total cost of ownership (TCO) in NSS Labs tests. Carbon Black gets high marks for their detection and response capabilities. Data breaches are going to happen, so the response element of an EDR application is one of the driving factors in an EDR acquisition decision, and Carbon Black is a leader in the ability of the EDR tool to respond to threats.
7. Infoblox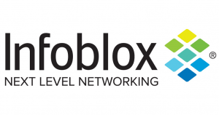 Category: Network Security
Location: Santa Clara, California
Infoblox is a leader in secure cloud-managed network services, and for two decades has been helping customers secure their networks, including Domain Name System (DNS), Dynamic Host Configuration Protocol (DHCP), and IP address management (IPAM), collectively known as DDI. DDI isn't just a core network service, but a critical part of an organization's security infrastructure as well. Operating in more than 25 countries Infoblox has over 8,000 customers around the world and nearly 60% of the Fortune 2000 count the company as their provider of choice.
Over the past two years, the company has evolved from a network control pioneer to a next-level networking leader. They also unveiled BloxOne Threat Defense, their simplified security platform to detect and stop cyber threats. The cloud-native platform, which identifies and alleviates network security breaches, works with an organization's existing security stack to secure the ever-evolving nature of networks. More recently, the company partnered with ThreatQuotient to integrate threat intelligence capabilities, and in September, closed a round of private equity funding from leading investor Warburg Pincus.
8. Darktrace

Category: Artificial Intelligence
Location: Cambridge, United Kingdom
Darktrace is a cyber AI company that created Autonomous Response technology. Its machine learning AI is modeled on the human immune system and is used by more than 4,000 organizations to ward off threats to the cloud, email, IoT, and network systems. This ranges from industrial espionage and malware to insider threat and data loss. As the company puts it, its Darktrace AI fights a cyber threat every three seconds and prevents it from causing destruction.
The company is seven years old and was founded by Co-Founders Dave Palmer, Emily Orton, Jack Stockdale, Nicole Eagan, and Poppy Gustafsson. The company employs more than 1,200 and has 44 offices with headquarters in San Francisco and Cambridge. Some of its corporate customers have included AIG, BT Group, and Jimmy Choo. In the last year, the company has grown steadily throughout the pandemic — with the number of customers using its AI email solution doubling since January 2020 and requests to trial the email product quadrupling since March. Upcoming goals for the company include a possible IPO in the U.S. and U.K markets.
9. Code42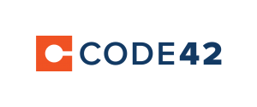 Category: Insider Risk Management
Location: Minneapolis, Minnesota
Code42 is dedicated to securing the collaboration culture for enterprises and building its services around insider risk detection and response. Its Incydr SaaS solution helps organizations reduce time to detect and respond to insider risks to data. By tracking activity across endpoints, email, and the cloud and surface, it prioritizes file exposure and exfiltration events that pose risks for companies. Code42 touts a simple, fast deployment and hassle-free policy management.
Founded in 2001 by Co-Founders Brian Bispala, Matthew Dornquast, and Mitch Coopet, the company has a workforce of 500 employees and 50,000 customers. The company has received Black Unicorn designation twice, identifying it as a cybersecurity company with the potential to reach a $1 billion market value. It has also earned more than 25 industry awards and recognitions for its product and progressive workplace since 2019. Since the COVID-19 pandemic led to an increase in more dispersed workforces, the risks for sensitive data have also increased. As a result, this year Code42 is focusing on its new launch of Incydr, which guards intellectual property, source code, and trade secrets.
10. Rapid7

Category: Managed Detection and Response
Location: Boston, MA
Rapid7 was founded in 2000 by Alan Matthews, Tas Giakouminakis ("Giakouminakis"), and Chad Loder, three software company executives. As the story goes, they began to develop the concept behind Rapid7 after learning from customers that that security was a complex challenge for their organizations. They began their venture with the idea that it is key to know exactly what's on a given network, its vulnerabilities, and prevalent threats, before providing effective security, identifying a lack of solutions for comprehensive security assessments across the industry.
Rapid7 is best known for their Managed Detection and Respond (MDR). Rapid7's Threat Intelligence team supports the MDR SOC with threat analysis and detections for new vulnerabilities, exploits, and attack campaigns found via their research. These new detections are added as detections for all MDR customers. This is a managed service, so they can be an excellent solution as a SOC or to augment your SOC capability.
The core of the Rapid7 MDR service is InsightIDR, Rapid7's own threat-focused Cloud SIEM, Endpoint Detection and Response (EDR), and User Behavior Analytics (UBA) solution, to provide comprehensive protection against intruders in your organizations internal network, devices, and cloud services. InsightIDR and the MDR SOC leverage the Insight Agent and other event sources from your existing security infrastructure to ensure visibility into threats across the environment.
11. Hack The Box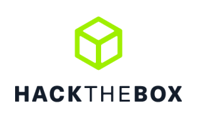 Category: Penetration Testing
Location: Folkestone, Kent, United Kingdom
Hack The Box is a platform that lets organizations experiment with their penetration testing skills and exchange methodology information with the community. It is a hacking playground made up of a cybersecurity community of 450,000 members and counting. The training platform allows professionals and students to hone their skills and exchange knowledge. It features 400 virtual labs, real-world simulation labs, and challenges, including Hacking Battlegrounds, and real-time multiplayer attack and defense hacking games — all aimed at leveling up users' skills.
The company was founded by Haris Pylarinos in 2017. After raising a funding round last year, Hack The Box has been focusing on building the world's largest hacker community. Citing the rising demand for trained cybersecurity professionals, the company is trying to close the gap in the cybersecurity workforce, which is estimated to be nearly 3 million people. Clients from Jet.com and Ernst & Young are using it to build their own private Hack The Box labs and find candidates for cybersecurity roles.
12. A-LIGN

Category: Tech-enabled Cyber Risk Advisory
Location: Tampa, Florida
A-LIGN is a technology-enabled cybersecurity and compliance firm that specializes in helping companies to navigate their security needs and mitigate cybersecurity risks. Taking a consultative approach, the company works with, educates, and creates solutions with each client. It is a novel approach in an industry where a multitude of products are offered on a standalone basis. One of only a few globally recognized cybersecurity and privacy solutions providers that offer a single-provider approach for organizations, A-LIGN has the ability to work with small and medium-sized businesses as well as the largest global enterprises.
Founded in 2009 by CEO Scott Price, today A-LIGN boasts over 300 employees and 2,300 clients worldwide. Ever-evolving regulations concerning security and data privacy are driving growth at the company. As businesses become increasingly concerned about the regulatory fines that come with non-compliance, A-LIGN has been able to assist and accommodate companies in navigating the complexities of regulatory and business-driven security. The company was recently ranked number 19 on the Tampa Bay Business Journal's Fast 50 list.
13. Cybrary

Category: Cybersecurity Training
Location: College Park, Maryland
Cybrary is a platform for cybersecurity professional development, offering content from top experts and leading organizations. It has a community of almost 3 million users, some of which include security professionals from multiple Fortune 100 companies. Cybrary has been rapidly expanding by working with experts, thought leaders, and learning providers to deliver content, skills assessments, and labs. The company also offers a teams product that lets businesses manage training for their employees on the platform.
Founded in 2015 by Ralph Sita and Ryan Corey, Cybrary raised a Series B funding round in 2019, with the goal of expanding its training platform. The company was selected to represent Maryland's information security sector at InfoSec Europe back in 2018. In November, Cybrary moved to offer a list of IT and cybersecurity certification courses for free, in support of professionals and jobseekers impacted during the COVID-19 pandemic. Those courses, on topics ranging from phishing to information privacy, were chosen to help users level-up skill sets and focus on career development.
14. Deep Instinct

Category: Deep Learning Cybersecurity
Location: New York, New York
Deep Instinct applies advanced AI and deep learning to the prevention and detection of malware. The New York-founded firm prides itself on being "the first deep learning cybersecurity company," providing a zero-time threat prevention platform for organizations to protect themselves against zero-day threats and APT attacks. By fundamentally shifting the approach to cybersecurity from reactive to a proactive methodology, Deep Instinct automatically analyzes files and vectors to keep them protected in what they call, "a threat landscape." Their comprehensive deep learning solution provides protection across endpoints, networks, servers, and mobile devices, and it can be applied to most OSs and files of any type.
Founded in 2015, Deep Instinct has experienced rapid growth and has raised over $92 million in funding. Last year, the company exposed one of the largest data breaches in the last decade. More than 250 million government, corporate, and private users were impacted by nefarious malware, TrickBooster, which was stealing sensitive financial data. More recently, the company has contracted with T-Systems to continue its strategic EMEA expansion. Led by a highly experienced and interdisciplinary team of deep learning scientists and Ex-IDF Intelligence cyber units, this combined force is transforming the cybersecurity sector.
15. White Ops

Category: Bot Mitigation
Location: New York, New York
Founded in 2012, White Ops detects, prevents, and outwits bot populations at every level of sophistication. The "pro-privacy and pro-human organization" uses privacy-sensitive code to detect bots without tracking humans, which has helped to garner the trust of some of the biggest companies in the world. White Ops is considered global leader in bot mitigation, ad verification, and cybersecurity. The company's White Ops Bot Mitigation Platform has the ability to not only determine the humanity of more than one trillion interactions weekly, but also protects platforms from fraud, cybercrime, and abuse.
This year, the company announced a partnership with Snowflake and will deploy its customer datasets on the Snowflake Data Marketplace, which will provide detailed insights to visualize and stop fraudulent traffic and engagement across advertising, marketing, and web applications. The company's Application Integrity solution is also now available in the AWS Marketplace. White Ops prevents billions of fraudulent transactions each week and serves over 200 customers worldwide.
16. ThreatQuotient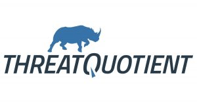 Category: Threat Management
Location: Reston, Virginia
Leading security operations platform innovator, ThreatQuotient, helps organizations achieve a successful threat management and security operations program. By enabling responsible automation, improved defenses, and overall security efficiency and effectiveness, the provider has achieved widespread industry recognition through multiple award programs. Not only has ThreatQuotient addressed the industry demand for greater threat visibility and customer-defined controls, but it has also found a way to attain a single visual representation of a complete situation.
The Northern Virginia-based company, which was founded in 2013, believes that threat intelligence is the glue that binds together disparate systems and teams, and that a threat-centric security operations platform is vital to overall security. The company's ThreatQ Investigations solution is the only solution in the threat intelligence space that enables siloed security teams to work collaboratively and manage threats effectively. Last year, it was announced that the integration of ThreatQ with MITRE, ATT&CK will support PRE-ATT&CK and Mobile Matrices. This facilitates expansive and shared understanding across teams and technologies, allowing for speedier responses when a threat has occurred. This year, the company also integrated with Infoblox to provide more contextual data to threat response actions as flagged by ThreatQuotient's threat intelligence platform.
17. SlashNext
Category: Anti-Phishing Solutions
Location: Pleasanton, California
SlashNext is a computer and network security company focused on cyber-attack detection and IT solutions. They aim to be a leader in protecting users from phishing through its proprietary technology that detects zero-hour phishing threats. According to the company, 75% of today's phishing attacks get past users' endpoint, SEG, proxy, and network defenses. That's where their services come in — they work by performing dynamic run-time analysis on billions of URLs per day through virtual browsers and machine learning. The services are available on its mobile apps, browser extensions, and APIs that integrate with mobile endpoint management and IR tools.
Founded in 2017 by Atif Mushtaq, the company's partners and customers include Centrify, Airsta, Argo Group, and Palo Alto Networks. In August, SlashNext brought in cloud services expert Patrick Harr as CEO. They noted a 350% increase in phishing attacks since January 2020 brought on by remote working, mobile usage, and Bring-Your-Own-Device arrangements for work. In October, the company launched its on-device AI mobile phishing defense for iOS and Android devices and will use natural language and link-based detection to target the increase in mobile-based phishing attacks.
18. Intezer

Category: Malware Analysis and Cloud Security
Location: Tel Aviv, Israel
Intezer uses its core Genetic Malware Analysis technology to focus on cyber threat detection and response. It is unique in that it also provides companies with deep context in order to determine the best response strategy. The platform targets incident response automation, cloud workload protection, and threat intelligence, among other features. This allows companies to detect and classify cyberattacks by identifying the software responsible for the threat. This then makes it much harder for criminals and bad actors to launch new attacks.
Intezer was founded in 2015 by Alon N. Cohen, Itai Tevet, and Roy Halevi. The company serves a variety of customers, including Fortune 500 companies, startups, and government agencies, and has raised $25 million in funding to date. In 2019, the company was integral in discovering a number of attacks, including large-scale crypto-mining campaigns, botnets, and state-sponsored threats.
19. Red Sift

Category: Artificial Intelligence, Analytics
Location: London, United Kingdom
Red Sift seeks to help organizations defend against costly cyberattacks using its Open Cloud data analytics platform. It uses AI to compute and visualize data from thousands of individual signals to optimize cybersecurity. Its first product, OnDMARC, is a SaaS product built to maintain domain-based message authentication, reporting, and conformance. The email authentication protocol helps protect against phishing attacks and increases delivery for genuine emails. Red Sift also works specifically with Microsoft Outlook and supports its 360º email protection as a member of the Microsoft Intelligent Security Association. The partnership provides total protection to Office 365 customers on an open cloud platform.
Red Sift was founded in 2015 by Rahul Powar and Randal Pinto, formerly of Shazam. It is a 2017 Computing Security Awards winner for Anti Phishing Solution of the Year, as well as a Cybersecurity Excellence Awards winner in 2020. In January, the London-based startup expanded operations to San Francisco and Austin to serve its growing customer base in North America.
20. GTB Technologies

Category: Data Security
Location: Newport Beach, California
Founded in 2004 by Uzi Yair, GTB Technologies provides data protection cybersecurity solutions preventing loss of data from malware, competitors, and insiders. It blocks sensitive data in real-time on- and off-site, in the cloud, or as a managed service. As the only truly independent company in data leak and data loss prevention, GTB is able to focus on its customers rather than investors' short-term objectives, allowing it to deliver best in class technology and customer service. GTB's proven and patented technology offers organizations the ability to monitor, audit, control, and protect sensitive data from malicious theft, while automatically enforcing data security policies and procedures.
In July, GTB launched its SDK for DLP that works with multi-tenancy for SaaS and MSP providers. This architecture provides a fast, accurate scan response for sensitive content inside files or data streams. The company is also the creator of Data Loss Prevention for IP and was recently awarded the winner of Acquisition International's cybersecurity award in the data loss prevention category for its anti-malware and insider threat capabilities. Gartner's Magic Quadrant for Content-Aware Enterprise Data Loss Prevention and Forester also rated GTB a leader in the space.
21. TrueFort

Category: Application and Cloud Security
Location: Weehawken, New Jersey
TrueFort uses an application-centric approach to protect cloud, hybrid, and legacy environments from hidden risks. They believe the largest, most-targeted part of the enterprise cyberattack is its application environment—and it aims to secure that by using telemetry from a client's existing agents to deliver solutions to its infrastructure, thereby improving risk postures. The platform also supports an open ecosystem model that allows clients to use agents from tools including CrowdStrike and Carbon Black. Its full-stack cloud workload capabilities, patented advanced behavioral analytics, policy automation, real-time insight into the application environment, and bring-your-own-agent approach have solidified it as a lead competitor in the space.
TrueFort was founded in 2015 by two former IT and security execs from JPMorgan Chase, Bank of America, Merrill Lynch, and Goldman Sachs. Co-founders Sameer Malhotra and Nazario Parsacala believed that organizations need visibility into their behavior that wasn't being provided by infrastructure security tools. TrueFort is being used by Fortune 500 companies throughout finance, insurance, healthcare, and other industries. In November, the company won the 2020 Red Herring Top 100 in North America Award.
22. CTM360

Category: Threat Management
Location: Manama, Bahrain
CTM360 is a fully managed Digital Risk Protection (DRP) platform that detects and manages vulnerabilities and threats across the surface, deep, and dark web. Based on CTM360's comprehensive DRP stack, subscribed members benefit from diverse technologies - such as Attack surface reduction, Brand Protection, Anti-Phishing, Threat Hunting, cybersecurity risk scorecard, threat intelligence, takedowns, and investigations on an unlimited basis - all in a single bundle. Organizations are typically onboarded seamlessly without installations or prior configurations. The company takes a unique offensive defense approach to cybersecurity by aiming to neutralize threats in their infancy, making subscribed members a harder target in cyberspace.
Founded by serial entrepreneur Mirza Asrar Baig in 2014, the company serves over 120 corporates including 30 of the top 50 GCC banks, healthcare, and sovereign wealth funds across 28 countries. CTM360 stated that to date, the company has managed more than 500,000 unique incidents, indexed 11 billion hacked accounts, and protected more than 1,000 executives. This year, CTM360 also launched its mobile app, Threat Manager, in order to let users conveniently engage with the DRP platform on the go.
23. ThreatLocker
Category: Network Security
Location: Maitland, Florida
ThreatLocker is a tool for endpoint security that gives companies control over what applications run on their networks. It protects companies from ransomware, malware, viruses, and other types of security threats from permissions to applications. Users can manage at a granular level, from specifying an amount of time to automatically blocking applications when a policy has expired. ThreatLocker aims to be user-friendly across company managed IT or internal IT departments. Its applications are streamlined so that the processing of requesting and granting access to users is simple and efficient.
ThreatLocker was founded in 2017 by cybersecurity leaders Danny Jenkins and Sami Jenkins. The company is looking to develop further partnerships with managed service providers, and it announced 20 new partnerships in 2019. Through the consortium, ThreatLocker said it would be able to deliver enterprise-class tech at an affordable rate to smaller businesses through their MSPs. Since the COVID-19 pandemic, CEO Danny Jenkins said that the company will focus on endpoints "out in the wild" without protections of a corporate firewall. ThreatLocker will continue its product development to facilitate easier deployment and bring down the cost of ownership. The company currently has over 1,000 partners and is looking to add an additional 1,200+ in 2021.
24. Gray Analytics

Category: Solutions and Services
Location: Huntsville, Alabama
Gray Analytics focuses on a broad spectrum of cybersecurity needs for government and commercial customers. It offers personalized, end-to-end support services from supply chain risk management to enterprise cybersecurity. It starts with helping to identify and define a company's biggest threats and then leverages a team of digital forensics experts, incident response, and network engineering support staff to provide a variety of other solutions. The company aims to provide threat visibility so that an organization can understand its vulnerabilities.
Gray Analytics was founded two years ago by CEO Ron Gray and President Scott Gray. Up next, the team is working with SAP's HANA Platform to assess information relative to a supply chain. It is continuing to invest in its ChainShield product with SAP NS2 (National Security Services). The tool is critical for global supply chains and impacts much of what is used and consumed in the U.S. The company is continuing to bet on AI capabilities, which is the brains behind their ChainShield intelligence product. It will be looking at how to apply AI to other areas of their cybersecurity offerings.
25. RevBits

Category: Solutions and Services
Location: New York, New York
RevBits is a cybersecurity company that provides the marketplace with four robust security solutions and a full range of cybersecurity services. RevBits product range covers Email Security, Endpoint Security, Privileged Access Management and Deception Technology. Through advanced design, RevBits has been granted five U.S. Patents across its solution suite and has recently awarded six Golden Bridge Awards, including four Gold Best-In-Class awards.
Technological development continues with the anticipated launch of RevBits Cyber Intelligence Platform ('CIP'). CIP will integrate all four solutions and exchange intelligence between modules (based on standardized logging) to improve detection and protection. Additionally, CIP will provide a central dashboard with a comprehensive overview of all modules and allow administrators to act immediately on alert notifications.
About NET(net)
Founded in 2002, NET(net) is the world's leading IT Investment Optimization firm, helping clients find, get and keep more economic and strategic value. With over 2,500 clients around the world in nearly all industries and geographies, and with the experience of over 25,000 field engagements with over 250 technology suppliers in XaaS, Cloud, Hardware, Software, Services, Healthcare, Outsourcing, Infrastructure, Telecommunications, and other areas of IT spend, resulting in incremental client captured value in excess of $250 billion since 2002. NET(net) has the expertise you need, the experience you want, and the performance you demand. Contact us today at info@netnetweb.com, visit us online at www.netnetweb.com, or call us at +1-866-2-NET-net to see if we can help you capture more value in your IT investments, agreements, and relationships.
NET(net)'s Website/Blogs/Articles and other content is subject to NET(net)'s legal terms offered for general information purposes only, and while NET(net) may offer views and opinions regarding the subject matter, such views and opinions are not intended to malign or disparage any other company or other individual or group.