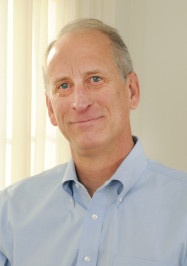 SVP of Value Creation
David Young
In his role as SVP, Value Creation, leading the Infrastructure and Telecommunications practice at NET(net), Dave Young and the NET(net) team are laser focused on helping Clients maximize investments in communications and technical infrastructure technologies. This is often accomplished by helping his clients rationalize and optimize infrastructure and telecom investments to ensure spending is rightsized and configured to purpose—and value is maximized.
Dave has 30 years of experience in IT, including significant expertise in the networking and telecommunications marketplace and in the design, planning, and implementation of the networked technical infrastructures. He brings a wealth of experience in information technology, first in IT leadership positions working for large enterprises in communications and technical infrastructure management, data center operations, and Chief Security Officer roles, followed by 17 years of IT-related consulting, serving on behalf of hundreds of clients in North America and overseas. He is also a skilled communicator and a subject matter expert on telecommunications history and policies.
Dave is a successful IT team leader, as well as a seasoned technical project manager with extensive experience managing large and successful projects, notably large-scale network implementation efforts, data center implementations/relocations, disaster recovery and business continuity planning, and technical enterprise architecture planning. He is a skilled negotiator in all things infrastructure and telecommunications, including storage, networking, servers, cloud services, data centers, MPLS, VoIP and related managed services. His experience extends to assisting clients with Oracle and SAP hosting agreements, and with his background in application development, his skill reaches into negotiating Oracle-related systems integration and application management and support agreements.
Given his long tenure at NET(net), Dave has been instrumental in developing the telecommunications and IT technical infrastructure practice at NET(net) from the ground up, staking market leadership positions in telecommunications, data center and infrastructure, wide-area networking, ERP hosting, outsourcing and managed services investment value optimization. In addition to his Value Creation service delivery responsibilities for our clients, Dave has responsibilities for leadership in sales, recruiting, practice development, methodology development and business strategy planning at NET(net).
Dave holds a Bachelor of Science degree in Computer and Management Science and Master of Science in Telecommunications.