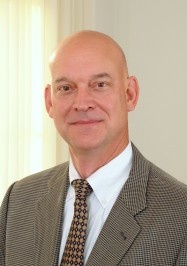 General Manager, Americas
Robert Geib
As General Manager Americas, Bob manages and oversees both the NET(net) Client Services and Value Teams. His responsibilities include successful delivery of NET(net) services to clients, managing the new client acquisition team, and delivery of the Find / Get / Keep value process through project execution. Bob is spearheading the deployment of the WIN(win)(TM) technology-enabled business process throughout the NET(net) client base in order to integrate best practices for long-term value harvesting and strategic supplier management. He also supports building relationships with business development and channel partners, as well as global strategic alliances with synergy partners.
Prior to joining NET(Net), Bob was the General Manager at a San Francisco–based Private Equity Fund. He has also worked for almost 25 years with several of the largest enterprise software suppliers, including SAP, PeopleSoft, in various strategy, sales and service delivery roles. He started his career at American Management Systems (AMS) a large systems integrator managing large implementation project and product support.
Bob is located in California, holds a master's degree from Carnegie-Mellon University in Pittsburgh, and a bachelor's degree in Business and Political Science from Heidelberg University.