"Everyone has a plan until they get punched in the mouth."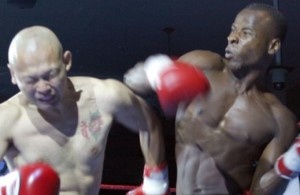 - Mike Tyson
Many of us also know this quote from Mike Tyson, which turned into one of his most famous quotes because of the applicability far beyond boxing..especially in the sport of Supplier Negotiations.
It really has meaning in any area of life, whether the blow comes from the death of a loved one, a health issue, losing your job, making a bad investment, a traffic jam, whatever.
It's how you react to that adversity that defines you, not the adversity itself.
Similar to Sun Tsu's claims, success in a supplier negotiation is often achieved BEFORE the negotiation ever starts. Having a great plan is a huge force multiplier to conducting a successful negotiation, but even with a great plan, there are often unexpected turns, and it's how you handle the adversity that defines your success.
We commonly work with clients on complex, unilateral negotiations with monolithic suppliers. Once technology decisions are made, it becomes exceedingly difficult to commoditize supplier offerings, and clients run the risk of monopolistic pricing control. We see this commonly with Cisco, HP, IBM, EMC, Oracle, SAP, Adobe, Microsoft, Symantec, Bloomberg, Salesforce.com, EPIC, and many others. This is where you may have a great plan, but once your supplier hits you in the mouth, it's what you do next that counts.
Example: NET(net) recently helped a client with a large technology agreement, and a key element of the defined strategy to create legitimate alternatives to the dominant supplier mentality as the only possible solution. At the beginning of the engagement there was 100% certainty that the client would continue to be trapped in a monolithic supplier solution. However, through market research, solution analysis, blind RFx'ing, and supplier engagement, we quickly gave the client the ability to envision a world free from tyrannical supplier policies and monopolistic pricing controls, and the process of this interaction with these suppliers changed the client's view about a potential future. As a result, several changes occurred:
First, the client was in a position to interact with the new suppliers in a fashion that was exploratory, changing the nature of discussion from "I need to buy from you" to one of "in order for me to consider your solution, you need to prove to me." This stimulated creative thinking about solution value that could be achieved from the various suppliers, allowed the client to identify new options and alternative benefits, and refocused the traditionally supplier-centric IT team to look at the potential to modernize and improve.[spacer height="default"]
Second, the suppliers showed their true colors to the client, whereas the incumbent supplier continued to position a "my way or the highway" deal option, the alternative suppliers worked hard to understand the client's changing business needs and collaborated to actively solution with the client collaboratively. The client learned a great deal about new benefits, and recognized that the alternative suppliers were truly willing to "partner" with the client and be adaptive to changing needs.
Ultimately, this monolithic supplier-centric shop decided upon a different solution combining some of the incumbent supplier solutions and some of the alternative supplier solutions. Most amazingly, by the time incumbent supplier provided final offers, they reduced their previously "best and final" pricing by almost 60%. This resulted in both a materially better TCO for the company, and more importantly, new alternatives and benefits that they had previously not been able to achieve with a supplier-centric solution. In addition, this will provide long term strategic benefits by keeping all suppliers focused on being price competitive and long term value focused.
One more thing. Prepare early. Most clients wait until an action is required, and time doesn't always work to your advantage. We believe many of the monolithic suppliers intentionally delay delivery of quotes / proposals in order to give customers less time for review of what is presented and to perform competitive (or at least alternative) analysis. We strongly recommend having budgetary quotes or renewal proposals at least 6 months prior to any renewal cycle.
Try not to think of your current suppliers as the de facto standards. That's how they have grown more powerful in terms of mind and wallet share, and account control. Instead, find creative ways to evaluate other options, to consider alternative approaches, and to strengthen your bargaining position to take better control of your investments.
Notice
NET(net)'s Website/Blogs/Articles and other content is subject to NET(net)'s legal terms offered for general information purposes only, and while NET(net) may offer its unadulterated views and colorful opinions regarding the subject matter, such views and opinions are not intended to malign or disparage any other company, individual, or group.
About NET(net)
NET(net) is a global disruptive industry force for good and has the experience you want, the expertise you need, and delivers the performance you demand to help you save money and improve value. NET(net) is the world's only fully technology-enabled consultancy exclusively specializing in full service optimization of the technology supply chain, bringing clients and suppliers together to create winning markets and winning relationships.
We help clients:
Find Value in their professional supply chain through strategic sourcing efforts designed to align client need to supplier capabilities while leveraging our objective, evidenced based processes to deliver optimized supplier proposals.
Get Value in a custom marketplace created through bespoke supplier negotiation assistance, leveraging our federated market intelligence, resulting in improved commercial arrangements and strengthened contractual agreements.
Keep Value in their organization through proactive industry best strategic supplier performance management of the agreement, the investment and the relationship, resulting in better, more sustainable business partnerships designed to deliver long term sustainable business value.
With clients around the world in nearly all industries and geographies, and with the experience of tens of thousands of field engagements, we have helped our clients capture hundreds of billions of dollars of incremental value. Contact your NET(net) representative, email us at dsiglin@netnetweb.com, visit us online at www.netnetweb.com, or call us at +1-866-2-NET-net today to see if we can help you capture more value.