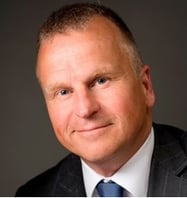 VP, Client Services
Ronald Kruyt
Ronald is Vice President Client Services EMEA. In this role, Ronald is responsible for strategic development of NET(net)'s banking and financial services industry vertical in EMEA. Ronald is also responsible in managing and nurturing key client relationships for the region. He also oversees and manages the success of several NET(net) strategic partners. His primary goal is to help clients achieve business and IT strategy alignment through the optimization of their IT investments.
Ronald brings 30 years of experience in enterprise technology sales to the NET(net) firm, clients and partners. Prior to joining NET(net), Ronald was Sr. Enterprise Relationship Manager at Citrix. He has also held several business development, sales and account management positions at large software vendors like Microsoft and CA Technologies.
With his knowledge and experience, Ronald can offer the full value of NET(net) as a strategic partner to help clients Find, Get, and Keep value in their IT investments. Ronald is based in Rotterdam, The Netherlands.