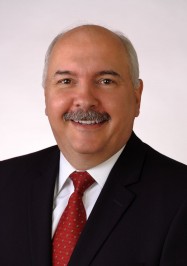 SVP, Client Services
Nathan Roik
As SVP of Client Services, Mr. Roik
is responsible for client relationship management and directing new
client acquisitions for U.S. and Canada. He also oversees and manages the success of several strategic
channel and synergy partners.
Roik's primary goa
ls are
to educate and customize the appropriate
NET(net) solution to clients' needs, enabling them to achieve the optimal economic and strategic value
from their IT investments, and also ensuring client satisfaction and other key performance indicators for
the firm.
Roik brings significant value to the NET(net) organization.
Roik's expertise includes first-
hand experience
in enterprise software sustainability and he has significant operational experience both domestically and
internationally in building hig
h performance teams that exceed client expectations. Roik brings more
than 35 years of experience in the technology industry to NET(net), most recently as VP of the Americas
at Torex, a UK based company specializing in software applications for the retail
industry.
He has held
numerous senior level positions in all aspects of corporate management, including professional services,
finance, operations and sales.
Having served on a number of boards for companies in the technology sector, Roik is an expert in
his
field and is ideally suited to serve the needs of NET(net) clients. With his diverse background and
experience, Roik understands the value that NET(net) can offer as a
strategic partner to help clients
find, get, and keep value in their IT investments