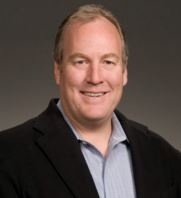 Senior Vice President, Client Services
Eric Osterloh
As Senior Vice President of Client Services, Eric is responsible for client relationship management and directing new client acquisitions in the Western U.S. He also oversees and manages the success of several strategic partners. Eric's goals are to bring the right NET(net) solution to address clients' needs, enabling the optimal economic and strategic value from their IT investments, while also ensuring client satisfaction and other key performance indicators for the firm.
Eric's extensive 35 years of experience in the technology industry brings significant value to NET(net) and our clients. Focus areas include enterprise software sales and maintenance, building new business value, and developing partner relationships and solutions to exceed client expectations. Eric most recently served as the VP of Sales – West Region, for a consulting and managed services provider. He has held numerous positions in sales, sales management, marketing, and project management at SAP, PeopleSoft, Successfactors, and other vertical market solutions.
With his diverse background and experience, he truly understands the value that NET(net) can deliver to clients from being on the other side of the table. Eric has a BBA from PLU and minor in Computer Science. Eric is based in Denver, CO.