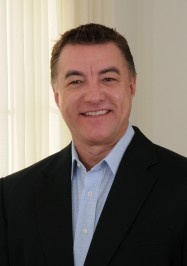 VP of Value Delivery
Tim Harper
As a Senior Vice President in NET(net) Inc.'s Value Delivery group, Tim is responsible for understanding clients' needs and ensuring the unique NET(net) resources are properly deployed to provide maximum value in our client engagements. These engagements optimize the economic and strategic value of new technology acquisitions, as well as existing software, hardware, and/or technology investments.
Tim is a Project Management Professional with more than 29 years' experience in consulting and information technology. He has extensive experience working with clients on large-scale technology implementations, including business transformations, organizational change, and business process redesign engagements. He has an impressive track record of successes and is known for his work ethic, passion for excellence, and delivery of exceptional client value with the highest standards, resulting in high client satisfaction.
Tim holds a Bachelor of Business Administration Degree in Accounting from the University of Texas at Arlington. He has received numerous professional awards for both business and technical excellence and has frequently presented at technology conferences.