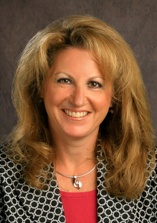 Senior VP, Value Delivery
Andrea Alterman
As Senior Vice President in NET(net), Inc.'s Value Delivery group, Andrea is responsible for overseeing long-term client relationships as they relate to client engagement interactions, managing NET(net), Inc.'s core services resources, and ensuring complete client satisfaction throughout the engagement delivery life cycle.
Andrea brings over 30 years of experience in consulting and information technology to NET(net). Beginning her career at Andersen Consulting (Accenture), Andrea was one of the founding members of its Change Management practice, working with client companies such as Kraft, Sears and Waste Management where she led a team responsible for one of the first large-scale usages of computer-based application training to support the rollout of new financial and customer service systems. Joining TSC as a Principal, Andrea worked with marquis clients such as Bridgestone/Firestone, Harry and David, and Whirlpool, performing both Change Management Consulting as well as directing Systems and User Acceptance testing organizations. As a Partner at CSC, Andrea served in several senior management positions including Chief Knowledge Officer for the Consulting Group, Operations Director for the Organizational Change Management practice and Leader of CSC's Global Expert Group in Organizational Change Management. Her extensive experience working with clients on large-scale business transformation, organizational change and business process redesign engagements, mostly centered around large-scale technology implementations, gives her unique insight into the business needs of NET(net)'s clients.
Andrea graduated from Northwestern University with a B.S. in Communication Studies. She resides in the Chicago area with her husband and six children.